Exhibition
Sugoroku
Modern Japan reflected in the traditional board games
| | | |
| --- | --- | --- |
| Period | : | Oct. 20 (Fri.) -- Nov. 21 (Tue.) (Closed on Oct. 21, 29, Nov. 3 , 5, 12, 19) |
| Location | : | Exhibition Room, Waseda University Center for Scholarly Information 2F |
| Hours | : | 10:00 - 18:00 |


Paradaisu sugoroku

Exhibits

Sugoroku is a Japanese board game, whose name can be traced back to "Nihon-shoki," the earliest official history of Japan. It has been very popular since Edo era through the recent years. We exhibit beatiful "e-sugoroku"(pictorial sugorokus) of Waseda University Library. You will see modern Japanese life and culture reflected in the sugorokus, such as Kabuki, school life, social success, Western culture's influence on Meiji Japan, and so on.

Kyoin(Teacher) sugoroku
Hakkenden inu no zoshi
Shinban menso musashi
Yakyu(Baseball) sugoroku

...etc.

Please retrieve "Kotenseki Sogo Database" to find information with colored pictures of some of our Sugoroku collection. Type "sugoroku" as keyword.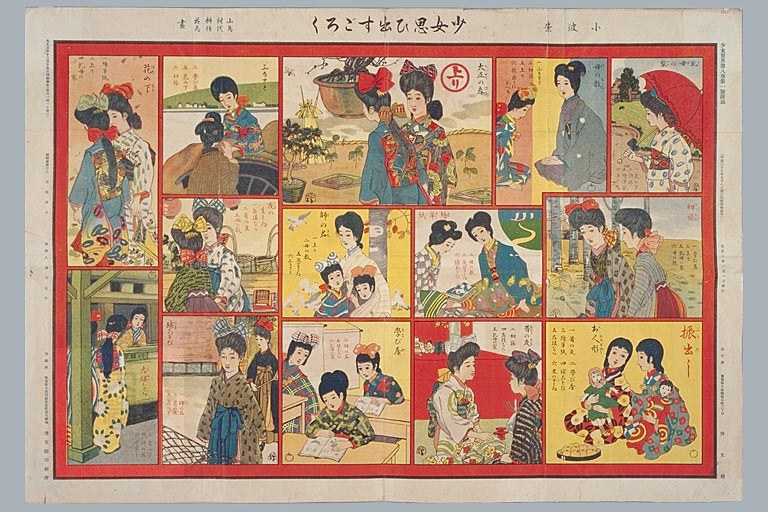 Shojo omoide sugoroku